The Logistics of Offshore Wind
From geopolitical trials to a squeezed supply chain, the offshore wind sector is facing stronger headwinds than ever before. Third-party logistics partners are increasingly an option to help developers circumnavigate these issues.
Erland Ebbersten, Group Vice President – Energy & Marine, GAC
Source: GAC Ship Agency
The global drive to harness offshore wind power is making it a busy time ahead for the sector as countries seek ways to wean off fossil fuels, produce more zero-carbon power and become more energy-independent.
But it is a journey fraught with challenges. Like other sectors, offshore wind projects face global inflationary and supply chain pressures which raise uncertainties in long-term commercial and investment decisions.
Further, their financial viability is coming under question amid rising energy prices and costs of raw materials used in the construction and servicing of offshore installations. This is especially the case as offshore wind farms become bigger and more widespread than ever.
Although significant, such challenges should not deter investments in offshore wind as advancing technologies are making the construction and maintenance of offshore wind farms more viable, cheaper and operationally safer. Most importantly, harnessing wind power is a valuable way for countries to bolster renewable energy capacity and secure a greener future.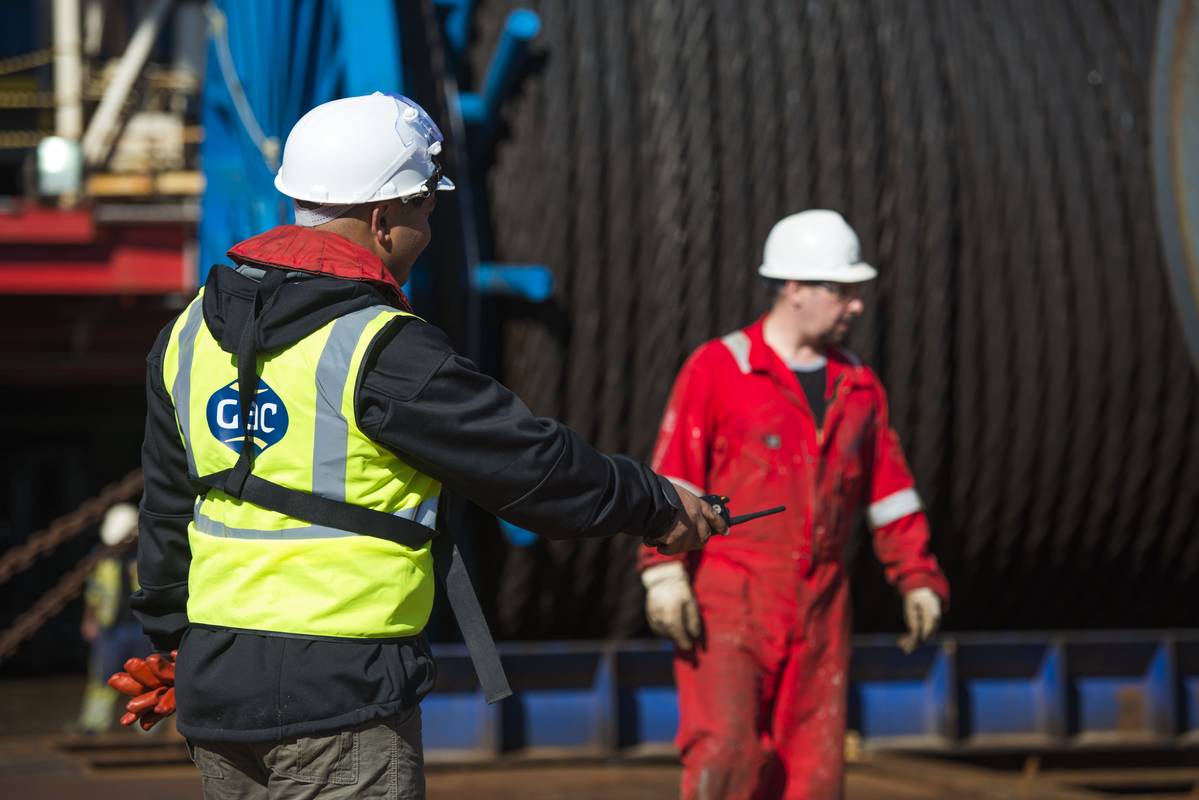 Taiwan's Renewable Energy Goals
A prime example is Taiwan which has ambitions to become an offshore wind powerhouse. The island aims to increase the share of renewables in its electricity supply to 70% by 2050, with an expansion of wind deployment earmarked as a natural and necessary step in that process.
Half of that capacity is on track to be built by 2035 with more than 130 offshore wind farm projects currently under development including the Greater Changhua wind farm project, which is being supported by global shipping and logistics services provider GAC.
Two of the windfarms – Changhua 1 and 2a – were delivered last year. Once operational, they will have a capacity of 900 MW, generating enough power to meet the needs of a million households.
Technology, particularly unmanned surface vessels (USVs), played a critical role in this project. They reduced the on-site work force and manpower costs, and minimized the need for technical experts and diving teams to operate in high-risk situations.
USVs enable operations and maintenance players to collect on-site data to aid faster and smarter decision-making. Information gathered related to weather patterns, water currents, seabed conditions and more are valuable when planning other offshore wind farm projects.
Operational Challenges
Since the Changhua wind farm project began in 2018, it has faced a number of operational challenges. First, developers have had to meet Taiwan's local content requirements for the use of the country's supply chain, manufacturing industry and regional labor.
Second, the Taiwan Strait is prone to severe weather conditions which pose difficulties and delays for construction of offshore wind farms. Taking typhoon seasons into account, developers only have a six-month window to carry out installation projects.
To overcome these challenges, as well others relating to project equipment and labor shortages caused by global supply chain squeezes, developers need to carefully plan ahead and seek the right support during early stages, particularly since these projects can take several years to materialize.
Strengthening support
GAC opened a new office at Taichung Port in Taiwan in November 2022 to strengthen offshore operations support for projects like Greater Changhua. GAC Taiwan draws on the Group's global experience from other offshore projects to deliver world-class services to the country's burgeoning offshore energy sector.
Taichung port has undergone a number of infrastructure upgrades, including tailor-made wharves and new quays to support both pre-construction and under-construction offshore wind farms off Taiwan's west coast.
GAC provides offshore support, in addition to ship agency and husbandry services, barge and tug support, crew transportation and emergency response: all vital and sometimes unsung components of offshore energy projects.
Gathering Pace
Beyond Southeast Asia, offshore energy construction and maintenance projects are also gathering pace. Mainland China, the United Kingdom, and several countries in Northern Europe are clear market leaders in the sector, while Brazil and the United States are ramping up production.
Based on data from leading energy trade association RenewableUK, the output of the global offshore wind sector now stands at 1,174 GW across 38 countries – an increase of 508 GW over the past 12 months. It is in these offshore hubs that GAC developed the experience that it is now applying to support other projects in Taiwan, India, Singapore and the Middle East.
All are vulnerable to their own regional challenges but the core issues they all face - geopolitical, inflationary or environmental - can drastically impact the overall supply chain, as well as the cost of key items such as turbines, blades, substructures and electrical components.
Increasingly, the sector is being called upon to be flexible to remain competitive, ensure projects stay on schedule and keep costs low. Project managers need to work closely with their partners and support networks to adapt to the ever-changing risks, especially as offshore wind farms grow in size, output and global significance.
About author
Erland Ebbersten joined GAC in 1993 and has been a Group Vice President since 2006. He is currently responsible for the Marine & Energy portfolios.