Tech Feature
Drilling Rigs & Equipment
Activated Drilling Scraper optimizes debris recovery while reducing rig time
During a recent drilling campaign Coretrax's Activated Drilling Scraper (ADS) was deployed in the Middle East for efficient debris recovery and reduced rig time.
David Cook, US country manager, Coretrax
The ADS eliminates the requirement for a dedicated scraper trip.
©Coretrax
Technology development is playing a crucial role in reducing emissions while driving efficient hydrocarbon recovery as the oil and gas industry increases its efforts to support international environmental targets. With global drilling activity set to increase by 19% this year compared to 2020 levels1, operators are increasingly looking to adopt new solutions which deliver more efficient and economical operations.
Debris recovery is an essential step of any drilling campaign to ensure that the well cleanliness is optimized before moving to the next stage of operations, creating clean setting areas for packers and reducing the risk of damage to subsequent tools being run.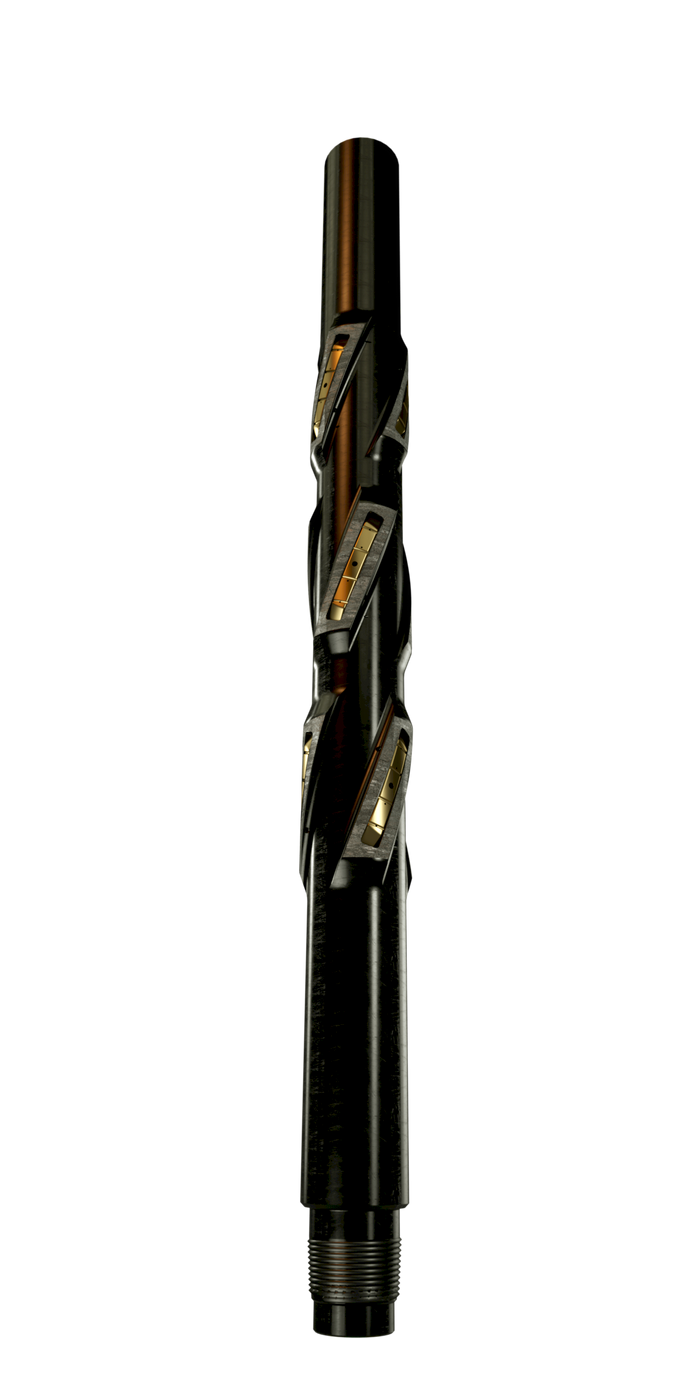 Well integrity and production optimization company Coretrax developed its Activated Drilling Scraper (ADS) to lie dormant in the drilling bottom-hole assembly (BHA) until drilling has been completed to deliver a more efficient and effective debris removal and casing cleaning method.
When activated, a ball is dropped to activate the scraper and allow the scraper blades to engage with the casing ID. The casing can then be cleaned and prepared for the installation of packers, including liner hangers while pulling out of hole with the drilling BHA.
Coretrax recently deployed its ADS technology for a client in the Middle East, which successfully eliminated the requirement for a dedicated scraper trip once drilling was complete, resulting in reduced rig time and effective debris removal.
Driving Efficient Debris Recovery
During a recent drilling campaign in the United Arab Emirates, the operator required a more efficient solution for debris recovery which would reduce rig time without compromising the effectiveness of residue removal or personnel safety.
Coretrax's ADS was selected as the most appropriate tool as it remains dormant in the string until activated, allowing the operations and liner hanger preparation to be completed in a single trip.
The design features high torque premium connections making it suitable to be in heavy-duty drilling BHAs even when drilling horizontal sections with significant torques and drags.
Once hydraulically activated, by dropping a ball from surface, the ADS's blades provide 360° coverage for effective removal of debris. Multiple activated drilling scrapers can be run in tandem to scrape multiple casing strings in a single trip, further optimizing drilling operations and wiper trips.
While drilling, the ADS system was run in hole with a 6" drilling assembly with two drilling scrapers positioned in the 9-5/8" and 7" casing sections. The tagging depth of 15,378ft [~4687m] was reached, and the hole was circulated clean. The 7" scraper was then hydraulically activated, by dropping a 1.69" ball from surface, followed by a 2.75" ball to activate the 9-5/8" system.
The 7" and 9-5/8" inner diameter (ID) casing sections were then effectively scraped clean simultaneously across the required intervals of 14,070ft [4288.5m ] - 13,890ft [4233.6m] and 7,874ft [~2400m ] - 7,694ft [~2345m ], respectively.
The tools were then pulled out of hole and liner hanger operations were able to continue immediately. Following retrieval, the tools were found to be in good condition, with all stages efficiently activated.
The application of the ADS eliminated the requirement for a dedicated scraper trip to prepare the ID casings prior to setting the liner hanger, effectively saving the operator 30 hours in valuable rig time and delivering a more efficient, sustainable solution.
As operators are increasingly more closely scrutinized on ESG commitments, technology which effectively decarbonizes operations while delivering efficient oil recovery is crucial. With the world moving closers towards global net zero goals, bringing together technical advancements and multi-functional products combined in one package to deliver highly efficient products will be essential to the future of the oil and gas industry.