Government Update
The Blue Economy: Japan
Q&A: Growing Blue Economy Opportunities for U.S. Exporters in Japan
Japan is one of 20 markets to be featured at the Discover Global Markets: The Blue Economy export forum September 20-22, 2022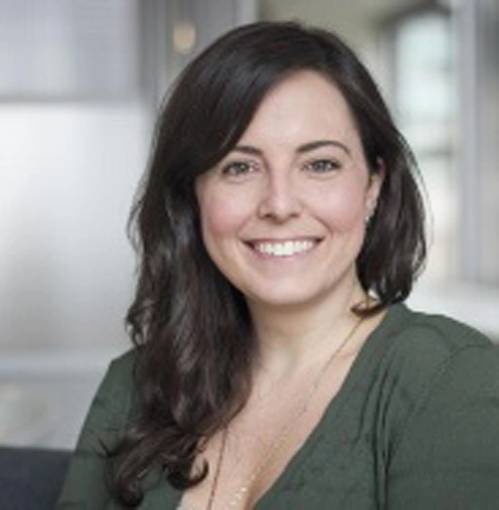 Britany Banta
Photo: Department of Commerce
The growing demand for marine technologies is generating new export possibilities for U.S. companies. To help American businesses pursue these opportunities, the Department of Commerce's International Trade Administration (ITA) is hosting Discover Global Markets: The Blue Economy, in Providence, Rhode Island, Sept. 20-22, 2022. Based at the U.S. Consulate-General in Osaka, Japan, Principal Commercial Consul Britany Banta is leading a delegation of Japanese buyers to the event. Britany is part of ITA's U.S. Commercial Service's global network of offices located in 100+ cities across the United States and in U.S. embassies and consulates in more than 75 markets. She will be joined at the export forum by U.S. businesses, foreign buyer delegations, and U.S. Commercial Service marine industry experts from 20 countries. In the below Q&A, Britany shares some insights on Japan marine technology opportunities, doing business in the market, and agency export resources to help.
Q: Could you describe the delegation you are bringing to the Discover Global Markets (DGM) Blue Economy export forum?
Our Japanese delegation includes businesspeople in the marine sector and researchers from the Japanese market. The delegation is targeted toward potential business partners of U.S. blue-tech businesses and researchers who are keen on learning about the U.S. blue economy.
Q: What is attractive about the Japanese market for U.S. suppliers of marine technologies?
Japan has the third largest economy in the world and Japanese entities are key participants of the international trade system. The Japanese government respects the rule of law and provides protections for intellectual and real property rights. Japan's Blue Economy market will expand to US$ 207 billion (JPY 28 trillion) in 2030 according to Deloitte Tohmatsu market estimates.
Carbon neutrality, digital transformation technology, and autonomous vehicles are changing the Japanese maritime industry. These trends will create business opportunities for U.S. businesses with cutting-edge and problem-solving technologies.
Japan's Ministry of Land, Infrastructure, Transport and Tourism (MLIT) is conducting pilot projects to examine autonomous vehicles in various applications. These include the development of automated vessels with manipulation from land and actions using artificial intelligence. The immediate goal is to put automated vessels to support ship operators into practical use by 2025.
Additionally, projects to develop "green" zero emission vessels and fuels with specific plans on achieving targets are underway. Japanese government-led initiatives will incubate new marine-tech businesses and further business collaboration between U.S. and Japanese marine-tech companies. Japanese social structural changes such as depopulation and aging, especially in more remote areas, are also encouraging smart aquaculture and fisheries' expansion.
Q: Do U.S. marine tech firms have any competitive advantages when entering Japan's market?
Yes. U.S. firms with problem-solving and cutting-edge technology contributing to Japan's initiatives should have good business potential in the Japanese marine-tech market.
Q: Are there opportunities for U.S. small and medium-sized exporters or new to market businesses?
Establishing and maintaining strong business relationships with Japanese local partners as agents, distributors and representatives are keys to success. Having prior export experience in another overseas market, and especially with Asian countries, can also be very helpful. While the Japanese market can be highly challenging for companies new to exporting, it can also be potentially rewarding.
Q: What are some challenges U.S. marine tech firms face in doing business in Japan?
Requirements in some sectors or projects will expect companies to demonstrate prior experience in Japan, and official regulations may favor domestically produced products. As such, U.S. companies, including new to market firms, can greatly increase their chances of export success in Japan by finding a local Japanese partner and/or local representatives. Otherwise, U.S. companies may find it difficult to participate in certain marine tech pilot projects.
Licensing powers in the hands of industry associations with limited membership, strong market influence, and the ability to control information and operate without oversight can also present challenges. The U.S. Commercial Service can assist U.S. companies in navigating the Japan market and finding potential local partners or representatives.
Q: What are some tips for U.S. businesses looking to enter Japan's market?
As noted earlier, U.S. exporters will need to establish and maintain a strong business relationship with local partners to succeed in Japan—most U.S. exporters entering Japan begin by finding a local partner to serve as an agent, distributor, and/or representative. Agents and distributors are the most common partnerships used by foreign firms to gain their initial foothold in Japan. U.S. firms may also consider establishing a branch sales office.
Companies hoping to enter the Japanese market should visit the country frequently to cultivate contacts and to better anticipate business conditions. While Japan has implemented strict entry restrictions due to the ongoing Covid-19 pandemic (see Business Travel in our Country Commercial Guide), new "travel bubble" arrangements are being developed with several countries in the region, which may make a visit from those countries feasible.
The U.S. Commercial Service in Japan is ready to help U.S. companies make connections by identifying and introducing potential buyers, distributors, and importers.
Q: Why is it an advantage to have your delegation at the event?
The "Blue Economy" is one of the growing sectors in Japan and gaining awareness among marine professionals. DGM will surely provide Japanese delegates with great opportunities to learn from U.S. blue-tech businesses and professionals, as well as to collaborate with U.S. companies in marine-tech sectors. For U.S. participants, this is a rare occasion to learn from Japanese marine experts on ongoing projects and market trends. "Networking" is vital factor to succeed for any business. DGM: The Blue Economy will offer many opportunities for networking for all attendees.
Q: What other services does the U.S. Commercial Service offer American companies and foreign buyers?
The U.S. Commercial Service offers various customized services to suit each client's needs. These include export counseling, initial market checks, customized market research, pre-arranged business appointments with foreign potential partners, trade events, and more, To get started, visit any of our 100+ U.S. Commercial Service offices in the United States at trade.gov/cs, or visit our Japan website at trade.gov/Japan. On the site, you can also view our Japan Country Commercial Guide.
Photo: Department of Commerce