Zf Marine: on top of industry needs
Credit: Heesen Yachts
ZF Marine is recognized by its customers as an outstanding and reliable partner for marine propulsion components and systems for all types of vessels. ZF Marine's comprehensive product portfolio includes a wide range of transmissions (reversing, non-reversing, and hybrid-ready), propellers, azimuthing thrusters, steering systems, and electronic control systems across nearly all applications covering a power range from 10 to 12,000 kilowatts. Customer segments include yachts, sailboats, tugboats, offshore wind support vessels, crew boats, ferries, and fishing boats, just to name a few.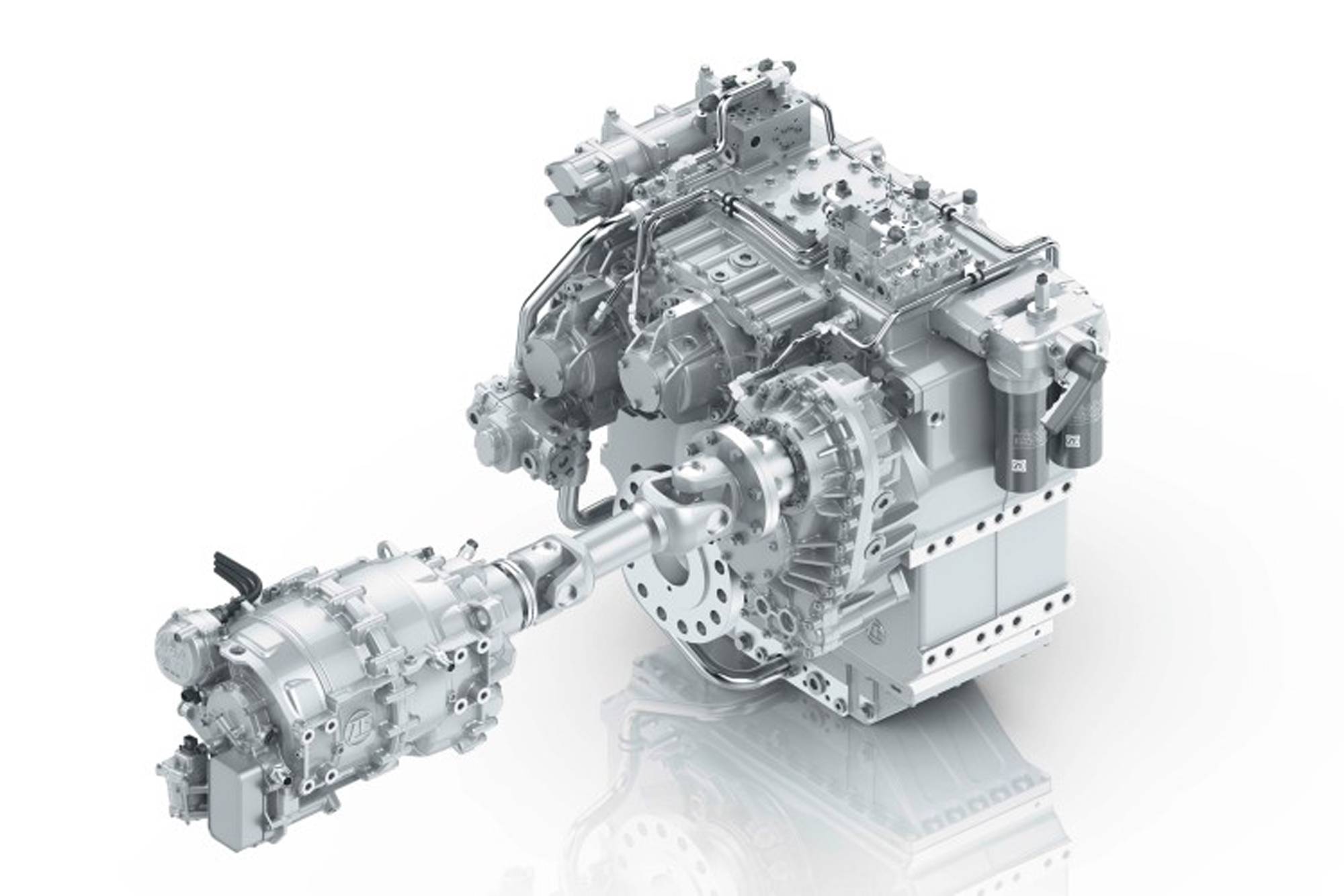 Striving to find the optimal technical solution for every application, ZF Marine partners with customers throughout the design, engineering, and build process for their vessels. The product range is constantly being improved to meet the evolving requirements of the global marine market, drawing on ZF Marine's vast industry expertise and technical knowledge and ensuring compliance with safety and environmental standards.
Part of this product evolution is the shift towards e-mobility solutions resulting from the increasing strictness of emissions regulations. Customers continue to push for innovative new solutions that will allow them to operate efficiently while simultaneously reducing their emissions, and ZF Marine is up to the challenge of supporting them in this noble effort. ZF Marine continues to develop hybrid-ready transmissions and can supply complete propulsion systems to help customers achieve their operational, environmental, and economic goals. This includes the new ZF 8000 series, a hybrid-ready transmission family with input power capacity up to 3000 kW. Models in the 8000 series are available with multiple gear ratios and configurations, giving boat builders significant flexibility when considering their options for new designs and retrofits. The series covers a wide range of applications, including ferries, yachts, supply vessels, and towing vessels.
Image Credit: Atlantic Wind Transfers
ZF Marine in the Offshore Wind Industry
In just a few years, the wind energy has dramatically reached its mature point, making wind one of the fastest growing sources of electricity in the world today. Due to technological advancements, policy initiatives, and economic drivers, wind energy is now able to make a cost-competitive contribution to our growing energy needs, according to Windustry.org
This only means that the offshore wind industry continues to gain momentum, and ZF Marine is proud to be a key player in the propulsion space for this burgeoning market segment. Long-standing ZF Marine customer and partner Atlantic Wind Transfers recently launched Atlantic Endeavor, a new 68' offshore wind crew transfer vessel (CTV) equipped with ZF transmissions. The repeated selection of ZF equipment speaks to the level of trust established with the Atlantic Wind Transfers team. Atlantic Endeavor was delivered to Dominion Energy for the Coastal Virginia Offshore Wind Farm. ZF transmissions were also included in Atlantic Pioneer, the first purpose-built CTV in the United States. The groundbreaking vessel is currently working on the Block Island Wind Farm off the coast of Rhode Island. "We are excited to include ZF on future new builds as our company grows in the years to come", said Charlie Donadio, the CEO of Atlantic Wind Transfers.
ZF prides itself on being a key support of this industry, and of the whole marine industry for that matter. "The offshore wind segment is quite exciting and ZF is proud to be a part of propelling it. Our comprehensive portfolio of commercial products is well suited to the demanding applications of offshore wind support and crew transfer vessels, and we have many more exciting things in development to serve the future of this emerging market." Said Drew Orvieto, Senior Manager, Commercial and Fast Craft Product Line and Engineering at ZF Marine. "We are looking forward to continue to support the industry and work towards a better, more-sustainable future in the segment".