Coast Guard Foundation Announces New Corporate Recognition Society
Original Article Coast Guard conducts Hurricane Ida post-storm overflights throughout Southern Louisiana
U.S. Coast Guard photo by Petty Officer 2nd Class Ryan Dickinson
The Coast Guard Foundation, a non-profit organization committed to strengthening the Coast Guard community and service by supporting members and families, has created a new corporate sponsor recognition society. The Coast Guard Foundation Chairman's Circle distinguishesthe generous partnership of corporations that support education, morale andwellness, and emergency programs that benefit Coast Guard members and families.
Founded in 1969, the Coast Guard Foundation is a vital partner to the Coast Guard—tackling the toughest challenges confronting the service's heroes. The Foundation's education, morale and wellness, and emergency assistance programs aid members from enlistment to long after retirement.
The Foundation has always been grateful for the support of its corporate partners, many of which sponsor and gather with the Foundation and Coast Guard members at annual awards galas around the country. When the COVID-19 pandemic shut down nearly all gatherings through most of 2020 and 2021, the Foundation sought new ways to thank corporations and their executives who continued to support the Foundation's work. The resulting Coast Guard Foundation Chairman's Circle provides a new wayfor the Foundation to partner with leaders from all industries who stand united to strengthen the entire Coast Guard community.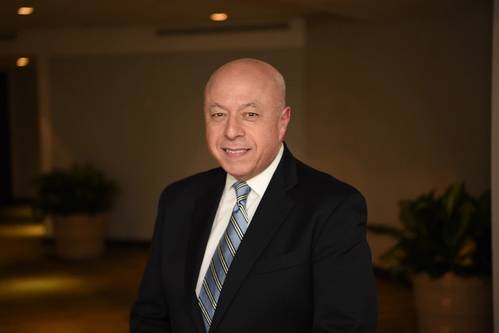 Coast Guard Foundation
Mr. Thomas A. Allegretti, Coast Guard Foundation Board Chairman
"Having spent more than 40 years in the maritime sector, I know the value executivesfrom all industries place on their relationship with the Coast Guard," said Thomas A. Allegretti, Coast Guard Foundation Chairman. "Together, themaritime industry and the Coast Guard create more than $5.4 trillion of economicactivity on which every American depends. My sincerest thank you to the membersof the Coast Guard Foundation's 2021 Chairman's Circle. Thank you for your supportof programs that keep Coast Guard members Always Ready to protect and serveour Nation, and for the contributions your companies make to national securityand prosperity."
The 2021 Chairman's Circle includes those that directly supported the Foundation's operations and programs at a leadership level, including Chet Thompson, President and CEO of American Fuel and Petrochemical Manufacturers; Julie Nelson, Vice President of State & Local Government Affairs at Cheniere Energy; Kevin Rabbit, CEO of City Experiences by Hornblower; Christopher J.Bulera, Manager, Global Marine & Polar Tankers, at ConocoPhillips; John "Jay" Snead, Director at GEICO Military; and Lori Stallard, Vice President &Strategic Account Executive with Leidos.
Additional members for 2021 include Stephanie Hill, Executive Vice President, Rotary and Mission Systems, at Lockheed Martin; Capt. Ted Morley, COO of Maritime Professional Training; Ted Tregurtha, President &CEO ofMoran Towing; Anthony J. Kuczinski, President & CEO ofMunich RE US Holding; and John J. Nardi, President of the NY Shipping Association.
Due to the success of this recognition society, the Foundation is continuing it in 2022 and beyond. For more information on the Coast Guard Foundation Chairman's Circle visit the Coast Guard Foundation website at coastguardfoundation.org