Editorial Board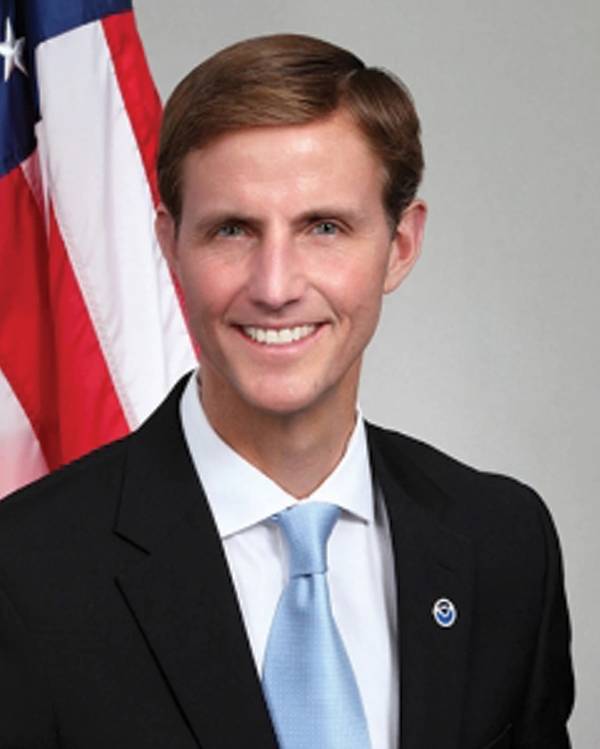 Gallaudet
The Honorable Tim Gallaudet, PhD, Rear Admiral, U.S. Navy (ret) is the CEO of Ocean STL Consulting and host of The American Blue Economy Podcast. He serves on several boards, is a fellow at The Explorer's Club, and is a strategic advisor for a few dozen startups, research institutions, and nonprofits in the ocean, weather, climate, and space sectors. Gallaudet is a former acting Undersecretary and Assistant Secretary of Commerce, acting and Deputy Administrator of the National Oceanic and Atmospheric Administration (NOAA), and Oceanographer of the Navy. He has a bachelor's degree from the U.S. Naval Academy, and master and doctoral degrees from Scripps Institution of Oceanography.
Hardy
Kevin Hardy is President of Global Ocean Design, creating components and subsystems for unmanned vehicles, following a career at Scripps Institution of Oceanography/UCSD. He holds important patents in the field of ocean landers. He is on the academic advisory board of Instituto Milenio de Oceanografía at the Universidad de Concepción, Chile. Hardy received an honorary Doctor of Science degree from Shanghai Ocean University in 2018. He proposed making thick wall glass spheres to Nautilus Marine Service/Vitrovex (Germany) that opened the hadal depths to routine exploration. Hardy was the Lander Team Leader for James Cameron's DEEPSEA CHALLENGE Expedition. He writes for the Journal of Diving History and the Marine Technology Reporter.
Authors & Contributors
Coley
Kira Coley is a freelance science writer and editor, and Head of Communications for Seabed 2030. For almost a decade, she's been telling stories about humankind's relationship with the ocean, covering everything from underwater innovation to deep-sea exploration. She serves as a communications advisor to the Centre of Blue Governance and Portsmouth Climate Action Board, and is a member of the Marine Measurement Forum Steering Committee and UN Ocean Decade Strategic Communications Group.
Konowe
Celia Konowe is from Reston, Virginia, recently graduating from the University of Rochester with a degree in environmental studies. She has study abroad experience in France and Ecuador, including the Universidad de San Francisco Quito's GAIAS (Galápagos Institute for the Arts and Sciences) program. Currently, she is pursuing her master of environmental studies degree at Dalhousie University in Halifax, Nova Scotia.
Lundquist
Edward Lundquist is a retired naval officer who writes on naval, maritime, defense and security issues. He is a regular contributor to Maritime Reporter & Engineering News and Marine Technology Reporter.