Tarajoq:
Inside Greenland's New Research Vessel
Photo courtesy Greenland Institute of Natural Resources
Greenland's new research vessel Tarajoq was launched in September 2020, from the Spanish shipyard Balenciaga. The name Tarajoq was the result of a naming competition with more than 600 entrants, with Tarajoq submitted by AqqalukLynge.
Tarajoq means salt and is an old term for the sea. Among the Inuit in Canada and Alaska, Tarajoq is still used for the sea, while in modern Greenland the word 'imaq' is used for the sea and "taratsut" (plural of tarajoq) for salt. Tarajoq is used figuratively in the Greenlandic language, and, in an old proverb, the word is used when a speech or sermon has 'Power and Wit': okalûsaitarajuligssugput. Historically, the Inuit describe the world as consisting of three elements: Nuna, tarajoq and sila (land, sea and air). In Danish and English, the word is pronounced Darajoq.
The research vessel was completed in Spain and delivered in the Spring 2021. The 61 meter-long and ice-strengthened research vessel was built in Spain and designed by Norway's Skipsteknisk. With support of Aage V. Jensens Fonde, the Government of Greenland has financed the shipbuilding, which is budgeted at $37.4 million. The ship replaces the former research vessel Pâmiut, but with its size and equipment the new vessel will be able to carry out many more types of research and environmental tasks, just as there have been made space for educational stays, e.g. for the maritime educations.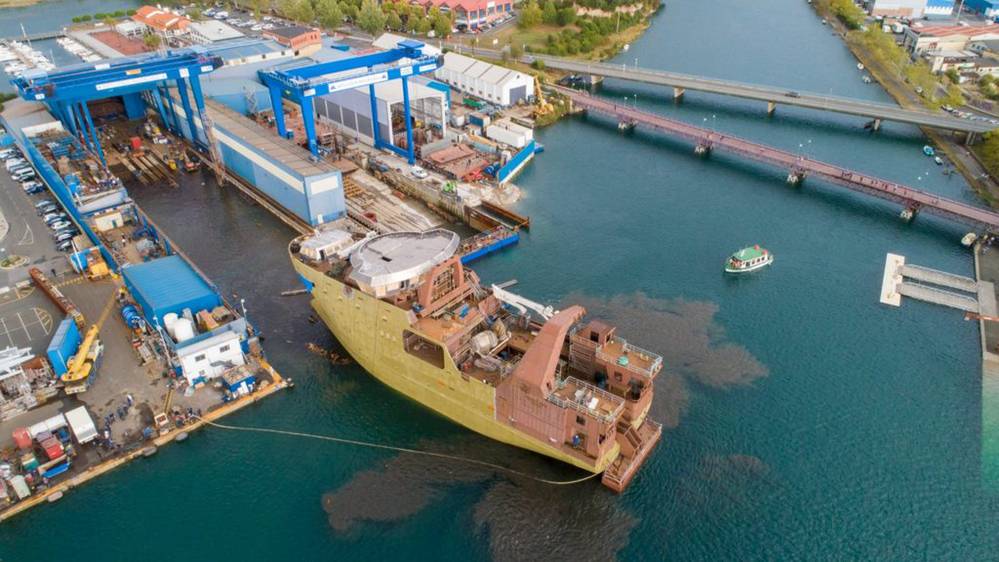 Photo: Balenciaga/ Greenland Institute of Natural Resources
Tarajoq was launched in late 2020 in Spain