AI Unlocks RIB Safety & Efficiency Gains
Hefring Marine's AI-powered system slashes insurance premiums for RIB boat fleet
Credit: Hefring Marine
Facing rising costs, an Icelandic tour operator is using technology powered by artificial intelligence (AI) to enhance safety and slash insurance premiums for its fleet of high-speed rigid inflatable boats (RIB).
Reykjavík-based Whale Safari runs tourist RIBs for whale and bird watching excursions in Iceland. From an insurer's standpoint, the endeavor—which sees vessels that seat up to 12 passengers achieving high speeds and g-force wave impacts—is inherently risky. To make matters worse for companies like Whale Safari, the average cost of boat insurance has increased globally in recent years, up anywhere from 25% to 80% depending on the market.
So the RIB operator teamed up with a pair of fellow Icelandic firms—tech company Hefring Marine and insurer TM Insurance—to bolster passenger safety and better profile the risk of its operations, ultimately reducing its insurance costs in the process.
During the 2022 summer season, Whale Safari installed Hefring Marine's onboard AI-powered Intelligent Marine Assistance System (IMAS) solution, which gathers real-time data from vessel motions, engines and instruments to provide safety- and efficiency-optimized speed guidance as decision support to boat operators.
The solution is able to predict expected impacts and generates speed guidance to optimize speed for prevailing sea conditions while minimizing impact and vibration exposure. This not only improves seakeeping performance and but also mitigates the risk of accidents to onboard personnel or damage to boats.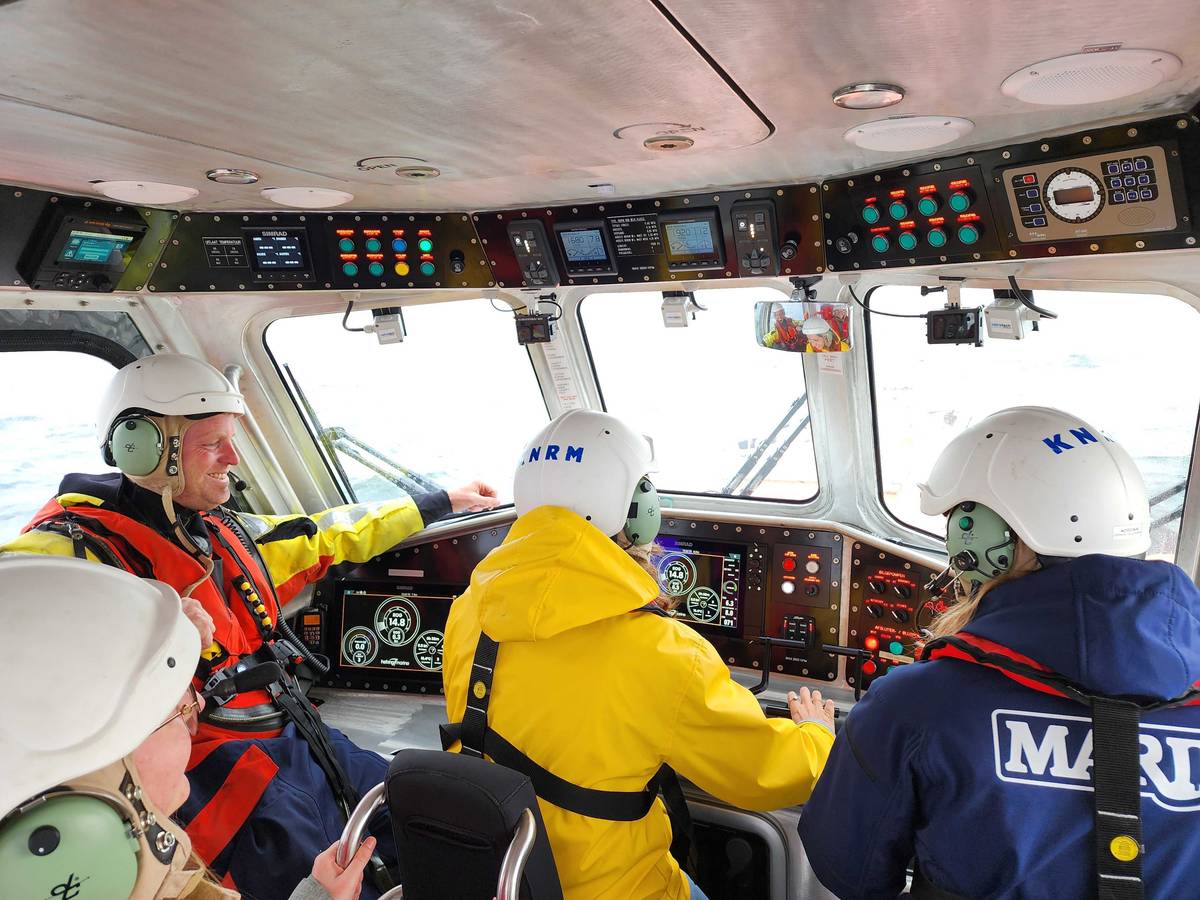 All data is collected to the IMAS Console cloud, which centralizes fleet data for decision support, analysis and reporting.
Following Whale Safari's implementation and use of the IMAS solution, the involved stakeholders agreed on access to detailed reports on the company's trips and operations, allowing for a clear overview of the company's performance, scope for improvement and milestones to be met for the subsequent seasons.
Confident in the IMAS's benefits, TM Insurance granted Whale Safari a discount on insurance premiums and opportunities for further savings with milestone achievements for the 2023 season.
Reynar Ottósson, captain and CEO at Whale Safari, said the company is now able to offer a safer, more affordable boating experience for our passengers. "The IMAS system has already contributed significantly to reducing our operating costs through its data-driven insights and intelligent guidance, which have optimized vessel performance and management. As we continue to implement the IMAS system, we foresee even greater savings potential, particularly in the realm of fuel efficiency, further enhancing our commitment to providing an eco-friendly, cost-effective and unforgettable experience for our guests."
Karl Birgir Björnsson, CEO and co-founder of Hefring Marine, said, "Our partnership with Whale Safari and TM Insurance highlights the powerful impact of the IMAS system in enhancing safety and significantly reducing insurance costs for high-speed boats. We are committed to continuously showcasing the system's capabilities in elevating safety, optimizing vessel performance and management, and minimizing operational expenses through data-driven insights and smart guidance."
Methúsalem Hilmarsson, risk prevention specialist at TM Insurance, said, "The IMAS system is a game-changer for us and for the boat insurance industry, enabling cost reductions while elevating safety in some of the most dangerous environments.
"The insurance industry has witnessed a steady increase in insurance premiums for boats, particularly high-speed passenger boats, which has posed a significant challenge. Hefring Marine's innovative solution offers an excellent opportunity for TM Insurance to address this issue and continue providing value-adding, competitive insurance products to our customers. By leveraging advanced technology like IMAS, we can better manage risks and tailor our offerings to meet the evolving needs of the maritime industry."