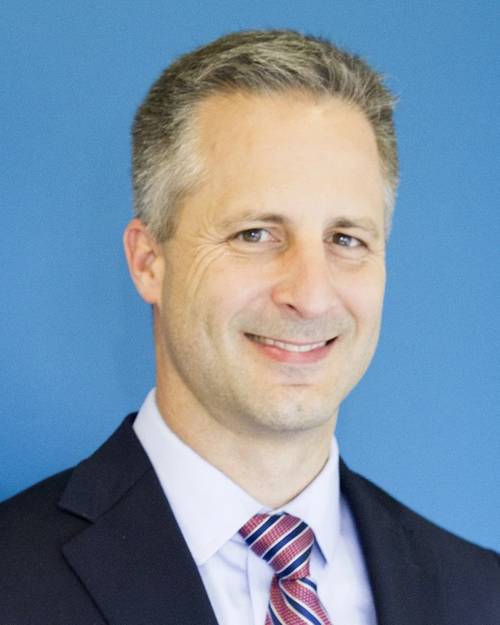 Grant Pecoraro, US Managing Director, Incat Crowther
Grant Pecoraro, is the U.S. managing director for naval architecture and marine engineering company Incat Crowther. The Australia-based firm's Incat Crowther USA arm has been in business for over 10 years, and the broader Incat Crowther group is approaching 50 years in business. To date, Incat Crowther has delivered more than 650 vessels, with 130 vessels currently on the order books.
Grant Pecoraro, US Managing Director, Incat Crowther
Credit: Incat Crowther
Please give an overview of Incat Crowther's U.S. presence as well as its offering to the American market. What types of projects is Incat Crowther currently working on in the U.S.?
Incat Crowther's first U.S.-built vessel was launched in 1984. Since then, 165 vessels have been designed for U.S. operation at 21 shipyards. Currently, Incat Crowther vessels are being built at six shipyards in the U.S. In addition to ferries, Incat Crowther has multiple hybrid research vessel projects, several offshore wind farm crew transfer vessels (CTV) under construction and recently was part of the winning team for 27 U.S. Coast Guard Waterways Commerce Cutters.
When you look at the U.S. market, where do you see greatest opportunities for Incat Crowther? What is the firm doing to capitalize on these?
The two biggest shifts we're seeing in the U.S. at the moment are the decarbonization of fleets across all sectors, and the support of a rapidly growing offshore wind farm market. In both cases, Incat Crowther is combining its global strength and breadth of experience in these technologies with its extensive knowledge of U.S. shipbuilding standards, regulations and supply chain.
Incat Crowther recently secured contracts to design three CTVs for the U.S. operator Windea CTV. Two will be built by St Johns Ship Building in Florida, and one will be built by Gulf Craft in Louisiana.
How do you see the future for propulsion systems in the types of vessels Incat Crowther designs, both short and long term?
Incat Crowther sees first step of emissions reduction and elimination being to optimize energy usage. Just as you see the automotive industry returning to previously overlooked priorities such as reducing aerodynamic drag, rolling resistance and weight, the marine industry has a renewed focus on efficiency. So, the future of propulsion goes well beyond just the propulsion machinery bolted into the vessel, it's a holistic efficiency challenge. Efficient vessel packaging, robust lightweight structure and an optimized hull shape are all part of the picture.
Are there other design/tech changes/evolutions on your radar as holding promise for the vessels of the future?
Incat Crowther has electric ferries under construction for Singapore and Auckland, offering zero emissions on short to medium length harbor runs. We also see a future in which both electrical and hydrogen energy sources find their own spaces with defined benefits. We are also investing heavily in digital shipbuilding to enable maximum productivity during the physical build process, best value construction and accurate information for maintaining the ship during its life.
In addition, with offshore wind farm CTVs being a developing market in the U.S., Incat Crowther formed a global effort to develop our patent-pending Resilient Bow Technology. This is a system fitted for minimizing impact loads on the boat landing and vessel's structure while maximizing the vessel's wave-height transfer capability. We set ambitious targets for transfer wave height and have achieved highly-competitive numbers which are realistic and dependable, and have been validated in service.
Please describe one recent project you're most proud of and why.
Incat Crowther was an integral partner in the Waterways Commerce Cutter bid. These vessels will maintain and protect the U.S.' intracoastal and inland marine transportation system, which sees 630 million tons of cargo moved annually.
Additionally, we have had significant involvement in the U.S. Navy's groundbreaking autonomous vessel programs, supporting mission-critical U.S. government programs.
In the commercial vessel space, highlights include designing North America's first commercial hydrogen passenger ferry, Sea Change; supporting the design and delivery of a large fleet of commuter ferries for New York City and its selected operator, Hornblower; as well as entering the offshore wind space with multiple clients.
All of these projects mentioned are examples of how Incat Crowther works together with customers to develop operationally-led solutions, in line with our mission of "Your Vision. Our Innovation".