Boksa Marine Design Celebrates 20th Anniversary, Bigger Engineering Projects
By Lisa Overing
BMD provided production engineering for the Blount Boats-built Eddie Somers. Hood images of 3D modeling of structure, starboard bow view.
Credit: Boksa Marine Design
Boksa Marine Design (BMD) began with one man in 2003, a young USMMA engineer with a captain's attitude. Two decades later, Nick Boksa is still at the helm leading an employee-owned naval architecture and marine engineering partnership handling projects for top tier shipyards.
With five key engineers and naval architects now minority stockholders leading BMD well into the future, Nick Boksa has confidence in his team.
"These are the people behind all the great work we have been doing for years," said Nick Boksa, PE KP'95. "This partnership adds new energy. BMD is much more than me sitting behind a desk. One day, the company continues on after I retire, which is quite some time away. Our team at BMD now provides engineering supporting the most important new build and refit projects at leading shipyards."
BMD completed production engineering from construction through completion for the new buoy tender/icebreaker Eddie Somers, including all structure and outfitting. The steel-hulled 94- by 27- by 10-foot vessel was designed by BMT Designers & Planners, Inc. and built by Blount Boats for Maryland Department of Natural Resources.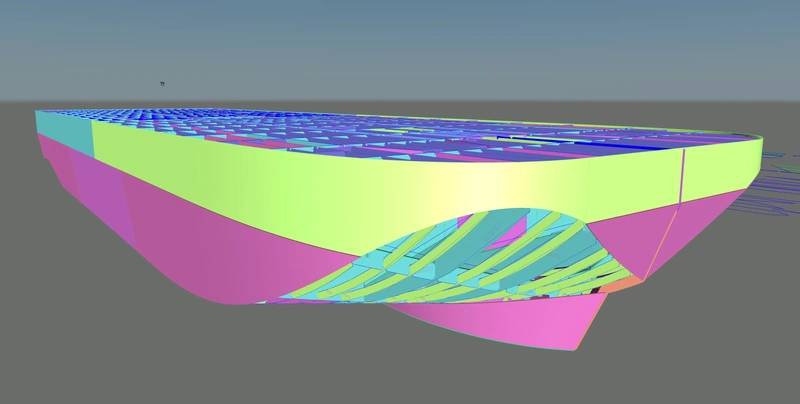 Credit: Boksa Marine Design
Starboard stern view of the Eddie Somers
Additionally, Conrad Industries, Inc. recently contracted Boksa Marine Design to provide all production engineering for a new 190- by 62-foot hybrid diesel-electric ferry.
Headquartered in Tampa, Fla., Boksa Marine Design provides a wide array of expertise and practical experience building in steel, aluminum and composite for commercial and military shipyards, owners and operators in the United States with an international clientele of builders and government agencies around the world.
BMD's engineers are academy graduates who have also worked as licensed crew on board ships and other vessels, or alternatively with military service and backgrounds in major shipyards. Robust and stout, every BMD design is engineered with crew-friendly workspaces and practical engine room layouts, the kind of vessel their engineers would enjoy serving aboard.
Regulatory compliance, backroom engineering support
In the past year, more than 100 projects for 75 different vessels flowed through Boksa Marine Design. Navigating vessel compliance and drydocking calculations with marine engineering support current regulations for USCG, Subchapter T, Subchapter M and other classification societies, vessels are engineered and built to meet class standards and regulatory and flag state requirements, exceeding the operational requirements of their unique missions.
Providing designs that can actually be produced from a structural standpoint, BMD works with shipyards to ensure vessels are built exactly to specifications with a proven hull design balancing seakeeping, performance and efficiency.
BMD designed the entire Workskiff fleet of adaptable, multimission workboats and North River Boats' fleet of crew transport vessels; BMD provided the complete scope of naval architecture, engineering and project support for tug Yankee, barge Michigan Trader, Great Lakes bulk ATB units and Donjon's 102-foot hopper barge. Landmark launches include naval architecture, design and engineering for W.T. Hogarth, a 78-foot coastal class research vessel for Florida Institute of Oceanography.